The sundial birdbath makes a perfect addition to your garden, residential landscape design, patio or roof deck. It is also readily customizable, making it the perfect heirloom wedding or anniversary gift, commemorative award or thoughtful memorial.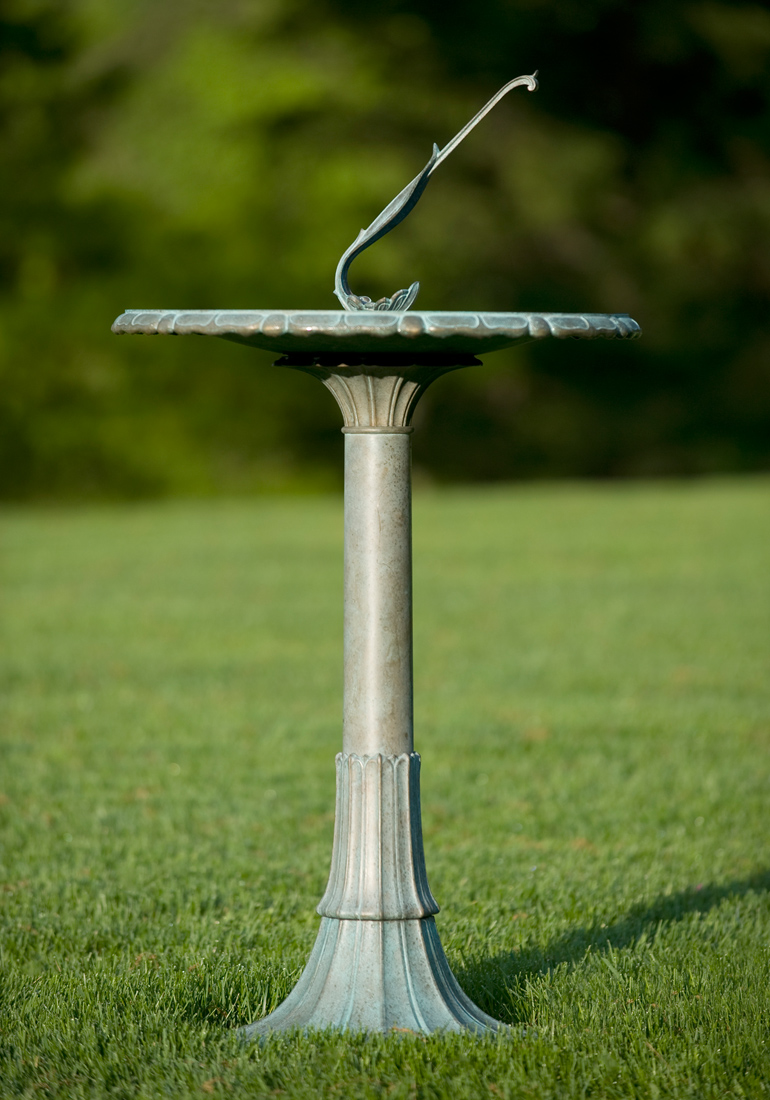 Expertly crafted from 110 lbs. of silicone bronze by skilled New England artisans, making each piece a work of art in itself.

Basin rim can be cast with unique personalization as a monument to any significant event (anniversary, retirement, wedding, graduation, memorial, etc…).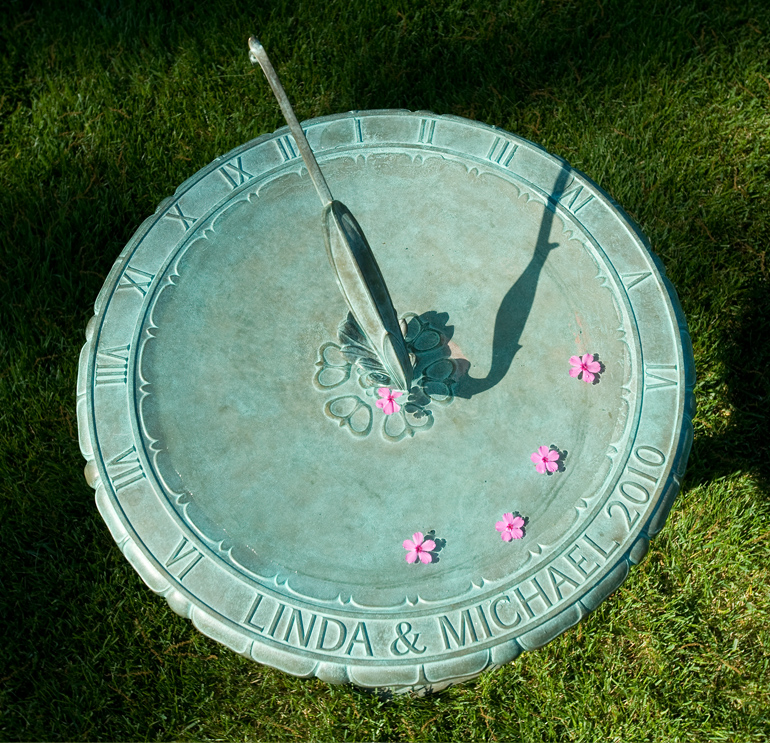 Accurate sundial indicates time of day by casting a shadow across the basin's rim.

Elegant design derived from the delicate flowing Art Nouveau details of the historic Porter Garden Telescope, a rare example of which is in the collection of the Smithsonian.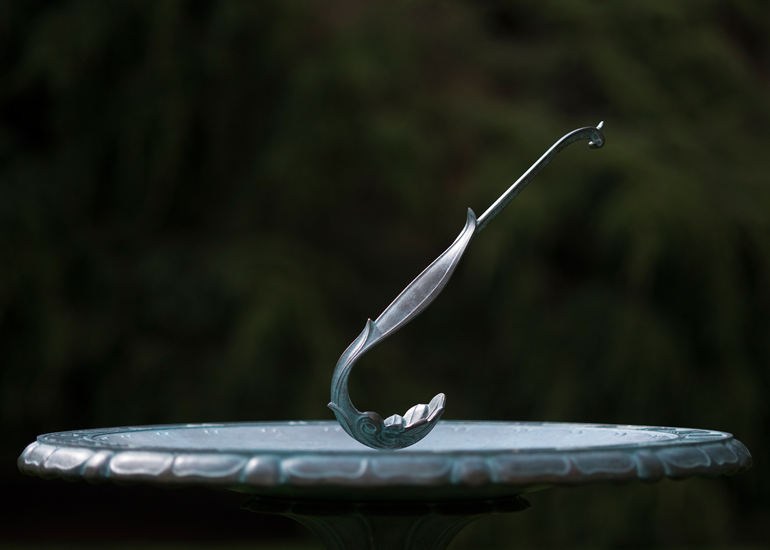 Multiple finishes and patinas are available, including the popular verdigris patina, and the patina is easily maintained with periodic waxing.

The texture and depth of dish was reviewed and specified by expert ornithologists to ensure an optimal habitat for your feathered friends.

The 24" diameter basin rests on a solid bronze pedestal, standing 45" overall. Dish lifts off for easy cleaning, but is mounted so that a child cannot pull it over.

Base can be anchored in cement for permanent installation.